Meet the Animals at the Roundhouse
At the Roundhouse Aquarium, we care for over 100 different species of marine life, most of which can be found in the Santa Monica Bay.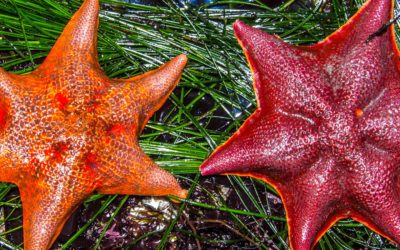 Pitiria miniata: Bat stars are a species of sea star that are commonly found in Southern California tidepools! Just like other sea stars, the bat star has the ability to regenerate, or re-grow, limbs! It also eats by pushing its stomach out and digesting its food...
Roundhouse Aquarium Exhibits